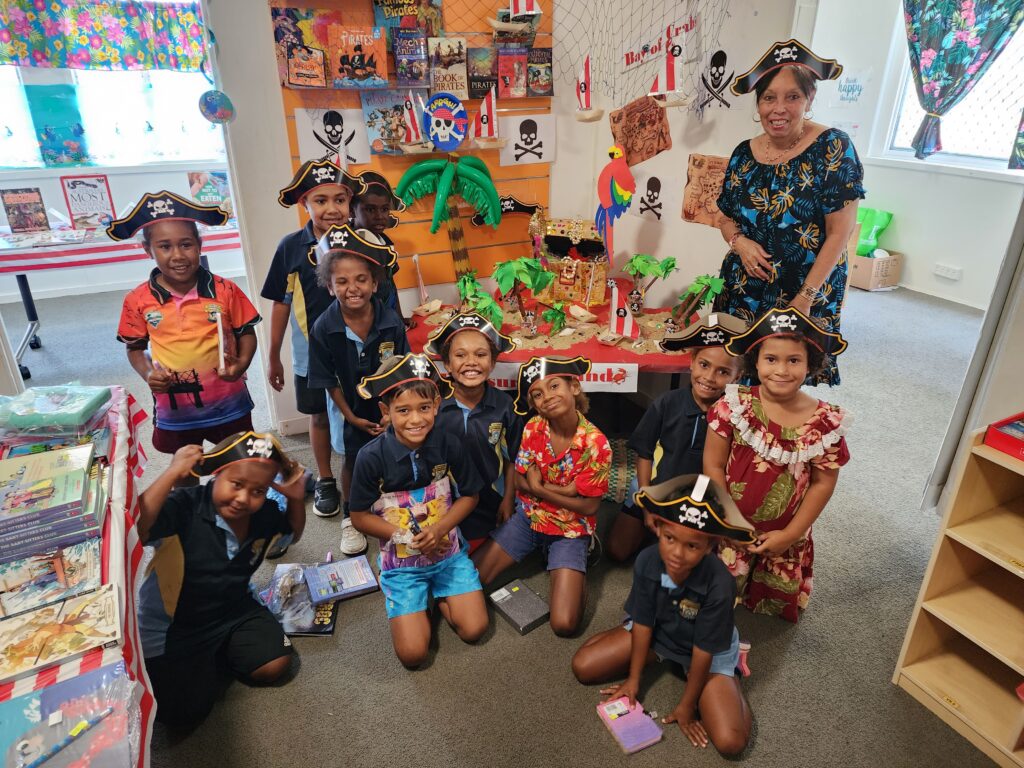 Ahoy, Book Fair Buccaneers!
What an amazing bookfair! First and foremost we need to take a moment to express our heartfelt gratitude to all the volunteers, staff and the wonderful Ms. Chi Chi Fujii who made our pirate-themed book fair a resounding success. Your dedication, energy, and passion brought the event to life, transforming our space into a treasure trove of literary adventures. From the engaging activities to the captivating decorations, your contributions made the fair an unforgettable experience for all.
We extend our deepest appreciation to each and every one who purchased books and supported our special week. Thank you for setting sail with us on this remarkable journey and helping us create a book fair that will be remembered for years to come.