School Uniform
The school uniform should be worn at all times. We realise that occasions will occur when this is not possible. A note of explanation should be forwarded to the student's teacher.
Uniforms are available from the Tuckshop.
Unisex Uniform
School polo shirt with the school logo
Covered shoes or sandals to be worn at all times (Students are not allowed to wear thongs to schools)
Navy shorts
Hats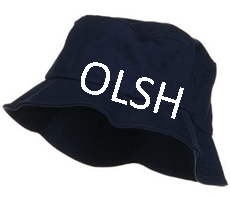 Students are expected to wear a hat at all times when outside. We cannot over emphasise the importance of student's wearing hats to prevent damage from the ultra-violet rays of the sun. No hat will result in no play and/or exclusion from outdoor activities.
Sports Uniform
Sports uniform should only be worn on allocated sports days.
Girls – Black shorts or skorts, house colour shirt
Boys – Black shorts and house colour shirt
Sports shoes with white socks to be worn for both girls and boys
Floral Friday
The last Friday of each month is Floral Friday and a floral shirt or dress can be worn.
Jewellery
No ornamental jewellery is to be worn. Only watches, necklaces of religious or ethnic significance and stud earrings or sleepers may be worn.
Hair
The school requires that hair is appropriately styled and tidy. All long hair is required to be tied back.